David Guetta Announces New Album
David Guetta Announces New Album
by Nico Agrusa
06.22.2011
Music sensation and Grammy award winner DJ David Guetta has announced the release date for his much anticipated 5th studio album,
Nothing But the Beat
. The album will drop August 30th, following the success of its first single, "Where Them Girls At" featuring Flo-Rida and Nicki Minaj, which has gained Guetta 800,000 digital downloads and reached the top 10 on the singles charts. DJ David Guetta has jam packed his new album with an array of A-list musicians, which include Taio Cruz, Ludacris, will.i.am, Akon, Snoop Dogg, Usher, Timbaland, and many more.
His previous album,
One Love
, reached new heights for electronic dance music, with four #1 hits in the UK, as well as four #1 hits on the Billboard charts. The second single from the album, "Sexy Bitch" featuring Akon, went #1 on the Billboard charts, and 3x platinum in the U.S.
One Love
also generated hits including "Memories" featuring Kid Cudi and "Gettin' Over You" with Chris Willis featuring Fergie and LMFAO. Overall, Guetta has sold a total of over 5 million albums and 17 million singles worldwide, making him the world's biggest DJ, most notably for his ability to bridge the gap between electronic dance and mainstream music.
To celebrate the release of his latest album, and the success of his social media empire, Guetta has begun a huge Facebook giveaway for his over 20 million fans. A trip to a secret location to watch him mix before thousands of people, mobile phones, digital tablets, watches, albums and free downloads are just some of the prizes Guetta is offering his fans, which recently passed 20 million on Facebook, half a billion views on youtube, and 1.2 million followers on Twitter.
David Guetta's return to the states starts off strong on June 25th in Las Vegas where he will be headlining The Electric Daisy Carnival alongside electronic music's biggest acts. In addition, Guetta will also be headlining the East Coast's largest electronic music festival, Electric Zoo on September 3rd. Keep an I out for DJ David Guetta as he makes appearances across the country promoting his brand new studio album,
Nothing But the Beat
.
Tips for Organizing a Guys Night Out
Tips for Organizing a Guys Night Out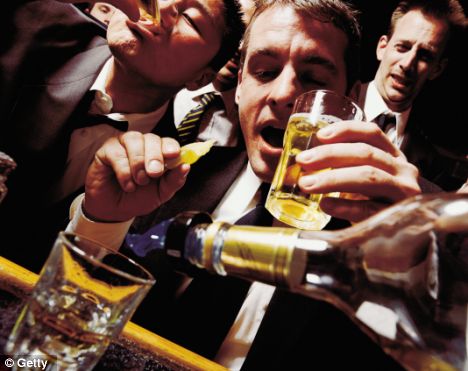 Whether you're a girl looking to send your guy out on the town or whether you're a guy looking for some guy time, planning a night out requires some skill. You don't have to go to bachelor party lengths in order to have a great night out, but you should think about all of the important details. Start by thinking about the guys who you are going to invite.  Here's a quick guide to how one might do so in Naples and Fort Myers.
1. Know Your Pals
Before you can organize anything, you have to know what everyone in a group enjoys doing. While you can't please everyone, you can find a few commonalities. Sports are generally a safe bet as are clubs and lounges. Choose an event or place that everyone will like, and try not to settle for a place that's out of someone's budget.
2. Find an Unforgettable Venue
Some great venues for a guy's night out include:
A concert
A sports match
A bar with a live band
A casino
A strip club or course
You might even want to think about spending the evening watching a game at someone's house. Provided, of course, that the house you choose has a large flat screen and plenty of comfortable seating.
3. Don't Forget About Food
Guys like to eat. That means that great, inexpensive, food must be available at all times. Pizza is always a safe bet, but so are sandwiches, subs, finger foods, and fried things. Generally, anything that can be found inside of a pub is good guy grub. If you will be out on the town with the guys, think about making a reservation at a favorite spot – both before and after your night out.
4. Warn the Wives
Give girlfriends and wives fair warning about the guy's night that you are planning. Most women won't mind, but they'll want to make plans too. Tell all significant others what kind of night you are planning, and let them know that the event will probably go all night long. This way, no guy will be in trouble when it's time to go home.
5. Keep it Safe
If alcoholic drinks are involved, arrange transportation for the boys. Set up cab fares or hire a limo. Whatever you do, don't let your friends drive home after drinking all night long. If you live in the country, arranging an overnight stay in the city might be a good idea.
Along the lines of keeping it safe is making sure that nobody commits any kind of crime while out. Even though it is rare, sometimes guys do things that are not too intelligent when out with the boys. Keep an eye on all the guys, and try to avoid any unnecessary problems.